40 Easy and Cheap Spring Crafts Kids Can Make
Spring Is In The Air
So long, snow and cold. And Hello beautiful flowers, warm winds, and birdsongs! Spring is just around the corner!
The garden is filled with fresh flowers. The temperature is rising. And the playground is filled with kids again.
Our minds are filled with flowers, butterflies, ice cream, and a whole lot of other things that screams spring. We Love Spring!
Here's a collection of 40 spring crafts that kids of all ages can make. It's a mixture of sweet, simple and completely charming! These crafts are great for toddlers and preschoolers to develop that fine motor ability.
Pin or bookmark this collection so you can easily access it when you're in the crafty mood.
Check out this awesome collection of 40 Easy and #Cheap Spring #Crafts that #Kids can make! Klicka för att Tweeta
Flower Crafts
Make a beautiful wreath with flowers and butterflies and put on your door this spring. Crafty Morning
Do you have some old paper plates lying around? Make a bouquet of colorful flowers. The Resourceful Mama
Create flowers and plant them in a pot. These flowers will never fade and are a perfect decoration in your windows this spring. The Resourceful Mama
Want to make your child a flower queen? This crown of flowers is easy to make and perfect for a midsummer eve's party. Cutting Tiny Bites
This craft is great for younger kids to practice motor skills. It's also a great craft when you don't feel like making a mess. Kidz Activities
Take some tissue paper, glue and a free pattern and create tulips in beautiful colors. I Heart Crafty Tings
What woman doesn't love to receive flowers? This bouquet will make any mom smile and maybe shed a tear or two. A Little Pinch Of Perfect
Reuse old egg cartons and paint them with beautiful colors to create a bouquet of flowers. I Heart Arts N Crafts
Got some yarn that you don't know what to do with? Let your kids create tulips and put in a vase. School Time Snippets
Sunflowers can brighten up any rainy day. Take some leftover pasta and let your kids create this easy and fun craft. Crafty Morning
[convertkit form=5008760]
*You will be subscribed into the Awesome Alice email lists.
Butterflies Crafts
If you have some cute cupcake liners in your pantry but don't really feel likes baking, make som butterflies with your kids. Crafty Morning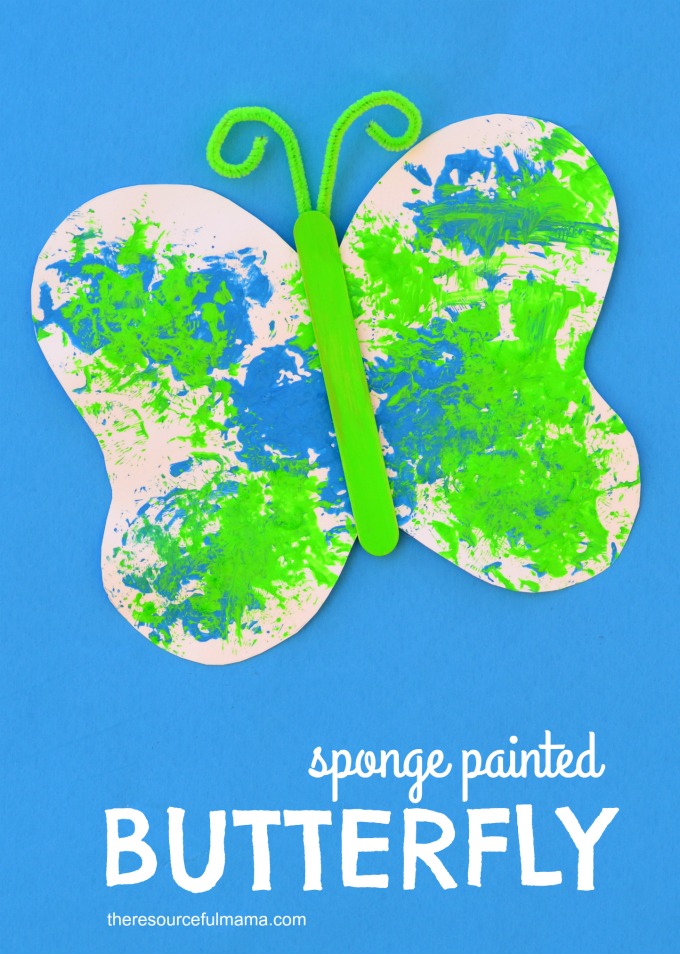 Isn't it fun to use items for something else than what they're intended for? How often do you wash yourself with a sponge in the shower? And how often do you use it for painting? The Resourceful Mama
Pony beads aren't just for jewelry making. There are so many other things you can create out of beads. Where Imagination Grows
Turn bow-tie noodles into butterflies. If your kids are younger, let them do the painting and then you can be the one who makes the noodles into butterflies. Crafty Morning
How many toilet rolls do you use in a week? Save them! Toilet paper rolls are great for using in different crafts. Home Schooling Mom 4 Two
From an egg to a caterpillar, to a chrysalis, and finally a butterfly. Teach your kids how a butterfly becomes, well, a butterfly! Buggy And Buddy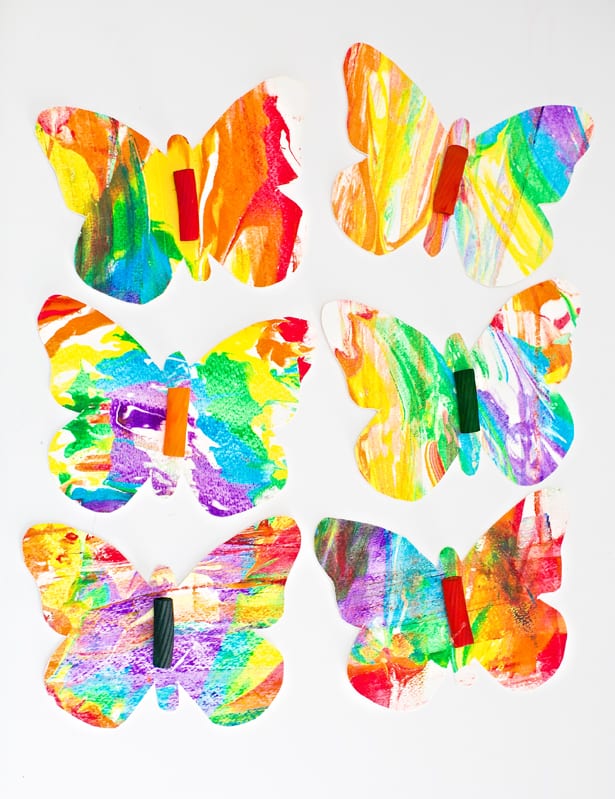 Pasta is really great to use for arts and crafts. Can you create more beautiful butterflies than rainbow color butterflies? I don't think so. Hello Wonderful
Origami is the art of paper folding. It's both easy and fun. And by using this video tutorial you can create butterflies out of paper too. For Every Mom
Well, now this is an awesome and affordable way to decorate a wall, don't you think. Check out how to create the garland at My Poppet.
This craft is great for siblings to make for a baby on the way. Hang the mobile over the baby's bed. Your older kids will love to see something they made for the baby. Oriental Trading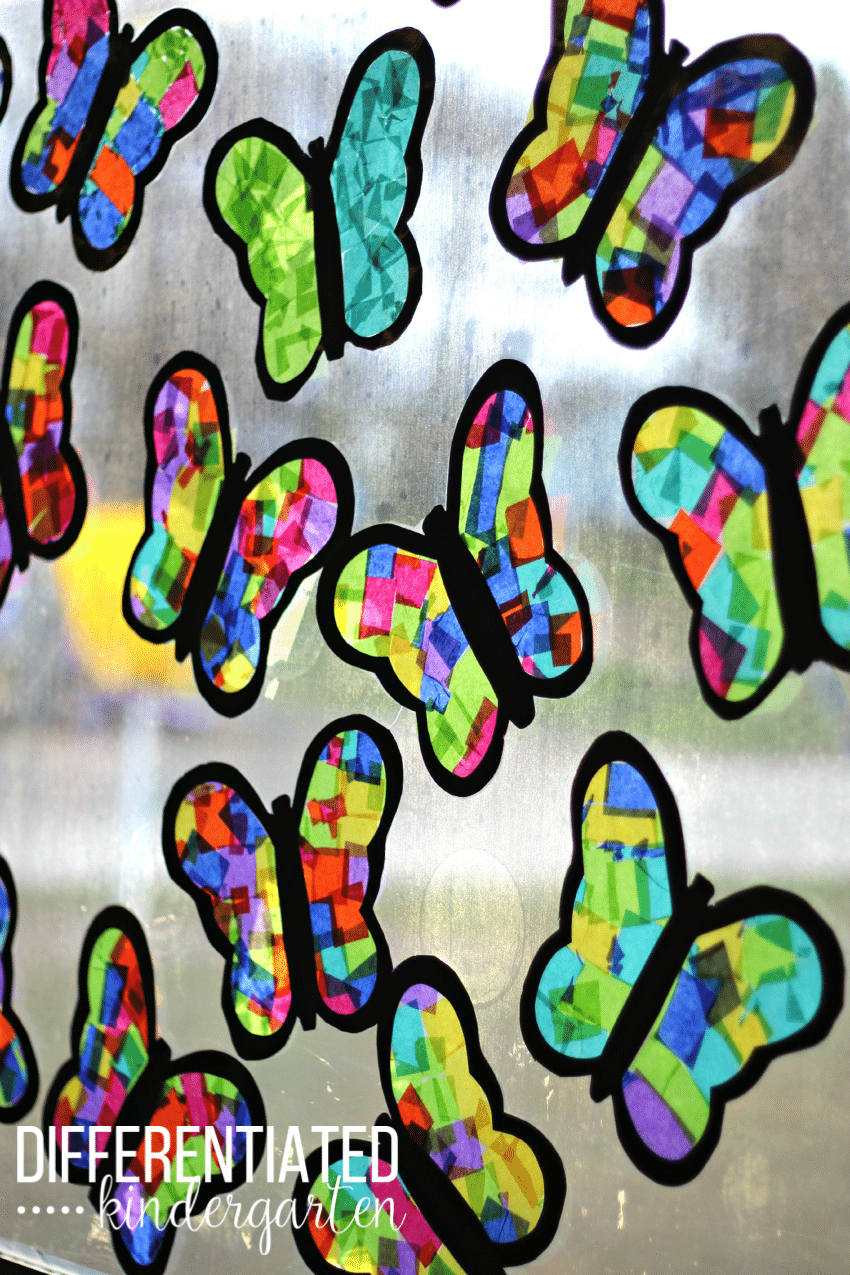 Make your windows bright and colorful on a gray and rainy day. Take some tissue paper and create these stained glass butterflies. Differentiated Kindergarten
Ice-Cream
Who doesn't love ice-cream? You might not want to eat this shaving cream ice-cream, but it looks real cool, though! Crafty Morning
This craft is mostly made out of left over paper. Save torn up drawings or magazines and let your kids create these ice-cream cones. Artastic Artists
This craft is super easy to make out of felt. And, it's calorie free! All jokes aside, there's so many ways you can use these popsicles when they're done. The Darice Craft Blog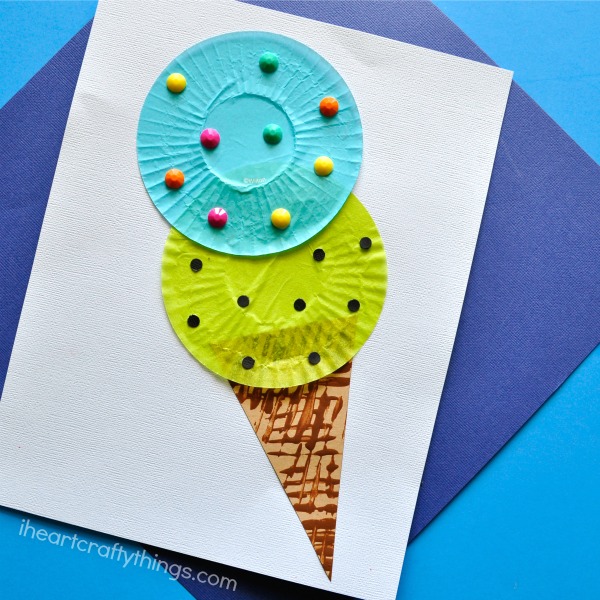 Summer time screams ice cream! These yummy looking ice-cream flavors are bubblegum and mint chocolate chip. But you could, of course, make your own favorite flavor. I Heart Crafty Things
I love handprint art. It's so much fun to save and take out in a few years and look at those tiny hands. Check out Mommy Minutes blog to see how she made the whole alphabet out of hand print arts.
This garland is perfect as decoration at your parties this summer. If your kid is anything like mine, they'll love to get to use the scissors for once. Growing Up Gabel
Beads are so much fun! The ideas of what you can create are endless. You can do jewelry, bowls, tiny furniture, frames, or why not these adorable ice-creams. The Hogberg
Card stock is so much fun to use for craft. Paper is so un-messy and cuttable. You can paint on it, fold it, cut it, glue it, or create pop sickles of! Craftwhack
Sometimes, you don't have to make a big fuss about crafts. Drawing and coloring can be just enough. Itsy Bitsy Fun
Well, this might not exactly be a craft. But it looks like a lot of fun! Play pin the cherry on the ice cream cone at your kids birthday party or why not on a regular Sunday afternoon?Thirty Handmade Days
Other Awesome Spring Crafts
Creating this "Paper" Cup Hot Air Balloon is really easy and gives your kids the chance to their creative sides shine! From ABCs To Acts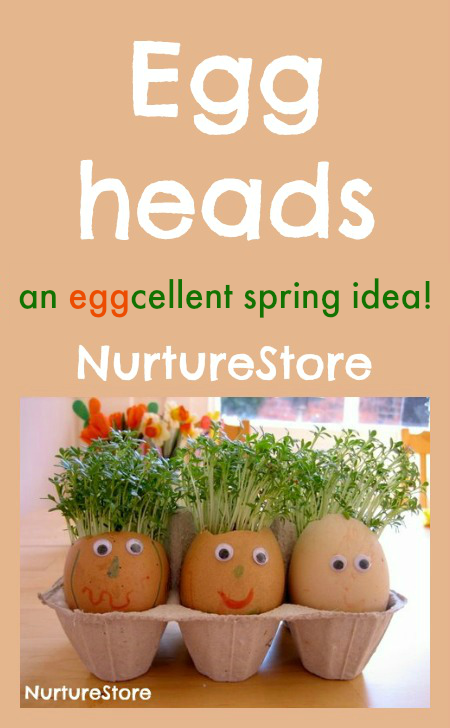 Egg heads with cress hair is a fun idea to try this spring. And it only takes 4-5 days before they have grown a full head of hair. Nuture Store
It's not all of the spring days that are filled with sunshine and warmth. Some days are just rainy and dark. Why not brighten those days with some rainbow art. De Tout Et De Rien
Got some cans in the recycle bin? Create a wind chime! A Girl And A Glue Gun
Teach your kids some science this spring. Crafting is fun, but educational crafts are even better. Gift Of Curiosity
Kids will love making their very own walking water rainbow from just three colors. It's amazing how color mixing can make something spectacular! Schooling A Monkey
Did you ever make paper windmills when you were a kid? Make them with your kids and let them see how much fun it is to run around with them. Babyccino
Let's chat down below! Do you have an idea or a link of some great spring crafts?
[convertkit form=5008760]
*You will be subscribed into the Awesome Alice email lists.